Add an artful touch to your autumn tablescape using Amsterdam Inks. Create one-of-a-kind paper napkin rings with swirls of warm, fall colors accented with sparks of metallic.
Materials:
Amsterdam Standard Acrylic – Metallic Deep Gold
Amsterdam Acrylic Inks: Primary Yellow, Orange, Primary Magenta, Deep Gold, Pearl Green, Silver
Acrylic Marker: Light Gold
140# White Watercolor Paper
Talens Art Creation Tear-Off Palette Paper
Cardboard tube, napkins, pencil, ruler
Paint brush, adhesive, scissors
      Paper trimmer, computer & printer for pattern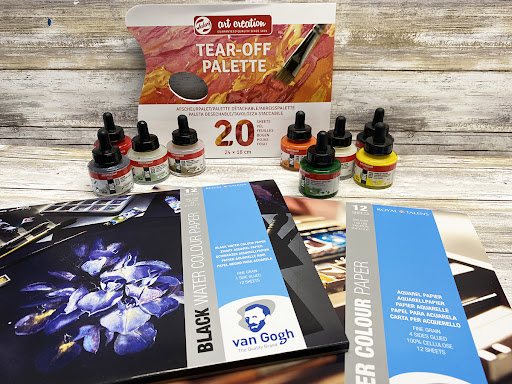 Designer Tips:
· Toilet paper tubes work, but for added durability, try the cardboard tubes from aluminum foil or wax paper
· Drip inks in different patterns and combinations to see unique results upon swirling
· Use black watercolor paper for a completely different look
· Avoid over-blending the inks so all of the colors show
Instructions:
1. Paint the outside of a cardboard tube with Deep Gold. Let dry.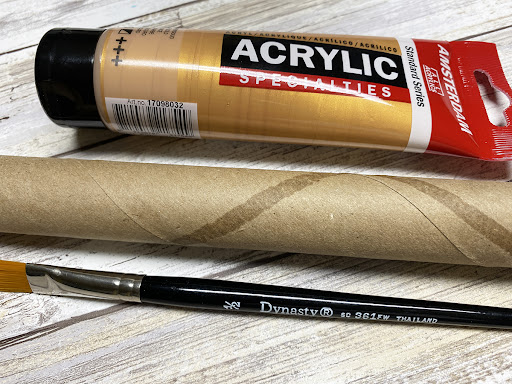 2. Measure and cut four 1" wide rings from the tube.
3. Paint the inside and edges of the rings with Deep Gold. Let dry.
4. Cut one sheet of watercolor paper into quarters. Set aside.
5. Add some ink to the palette paper in random order, one color on top of the other, creating a circular pattern. Continue until you have an area of ink that's 2-3" wide.
6. Gently lift the palette paper up and slowly tilt and swirl the ink until you are happy with the pattern.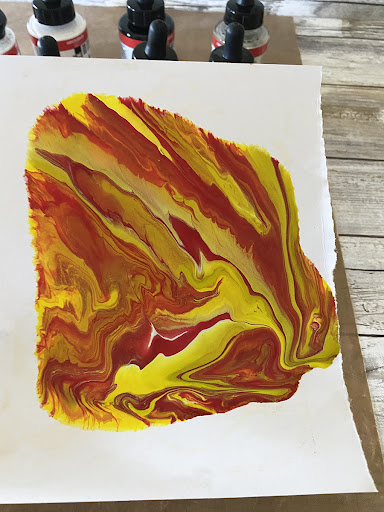 7. Lightly press a piece of watercolor paper on top of the ink. Do not rub so hard that you move the ink underneath.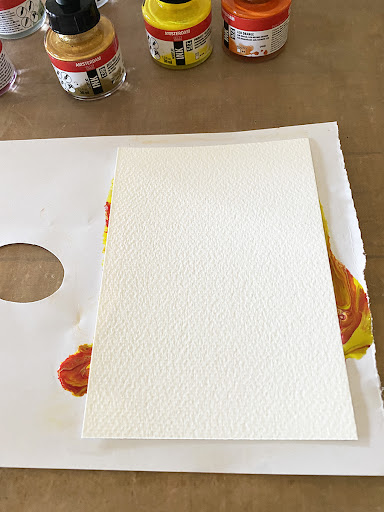 8. Lift and flip the paper up off the palette and let dry.
9.     Repeat steps 5 – 8 until you have the desired number of prints…every print is unique!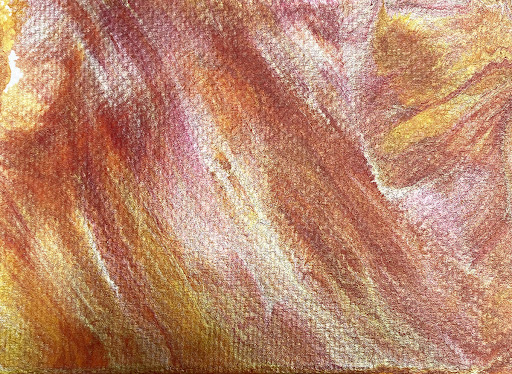 10. Print out the pattern provided or draw your own leaf, pumpkin or other seasonal shapes
11. Cut out your pattern to use as a template, then trace the design onto the printed watercolor paper.
12.  Use the marker to color the back and edges of the shapes. Let dry, then add line details to the front.
13.    Glue the shapes on to the cardboard rings and add your napkins.