Industry News
More personnel changes at Elmer's; in a big reorganization, longtime sales team members Liz Hackney (Northern California) and Jim Samoska (Midwest) will be leaving the company. Mike Mankowsky, Key Account Manager for Arts & Crafts will take early retirement beginning in September 2009. He has agreed to consult for a year as a "channel Ambassador". Best wishes to all of these sales professionals for years of great service to our industry.
Our new Elgin, IL DC is up and running. Congratulations to MacPherson's amazing managers Marco Auriene, Joneil Hilton, Ryan Ong, Jim Semitekol, Pedro Arana, Brandy Cline, Dave Bloomquist and their many hardworking and dedicated team members for accomplishing this gigantic task!
It's official; the venerable retail art supply institution that was Charrette's (corporate owner Pitman's) in Woburn, MA closed its doors July 1st, 2009.
Demo Days Success! 98 degree temperature didn't keep hundreds of consumers from attending the 41st Anniversary Sale and 12th annual Demo Day event at Rileystreet Art Supplies in Santa Rosa, CA, held on the last Saturday of June! In a sea of white tents housing over 30 art supply vendors, our red STABILO tent caught the eyes and interests of many of the attendees. Artists of all levels created artist trading cards that we have collected to help fill up the new sample album. Favorite products of the day were the Point 88 fineliner and the Woody 3 in 1 pencils. Check out the pictures from the event: Rileystreet Demo Days
Former Midwest Products (Balsa) sales manager Ken Philips has joined craft supplier Walnut Hollow as Director of Sales. Reporting to Ken will be sales, inventory management and customer service functions. Ken will report directly to the President, Sandy Bartelt.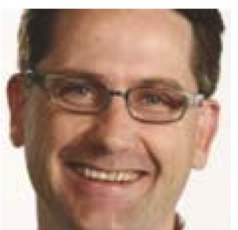 Stuart Aitken, chief marketing officer at Michaels, has announced his decision to leave the company effective July 10th, 2009.  Until a replacement is found John Rowe, General Manager – Strategic Marketing, will oversee the Adverting team and will report to the CEO, John Menzer.  Walt Asbury, VP – Special Projects, Paul Schleef, Sr. Director – Store Planning, and Paul Placzek, Sr. Director – Merchandise Planning & Presentation, will report to Shelley Broader.  Manoj Chopra and the Pricing & Promotions team will report to Philo Pappas.
Tags: Industry news gossip