Canson Ideas from Kevin Morrison – Core Items Drive Consumer Trips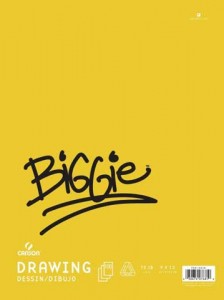 With the cost of fuel and other essentials soaring, consumers are not only minding their budgets, they are making fewer trips and visiting fewer retailers to purchase their necessities. While consumer visits may be fewer, that same consumer is purchasing more items per retail visit to avoid the costs associated with additional trips or visits to other retail locations.
So how do you get consumers to shop your store? Make sure core items are on sale and prominently featured along with eye-catching signage in the high traffic areas of your store. Cross merchandise accompanying accessories with these items to make the shopping experience easier and increase your items and dollars per transactions.

To aid your effort, Canson is featuring more items on promotion than ever before, and more than any other paper manufacturer. Top brands like Arches Watercolor, Biggie Sketch, Classic Cream, Canson Tracing, BFK Rives, Montval Watercolor and Canson Bristol are all on sale. Canson Power Retailers may take additional discounts up to 20% on the items of their choice using the custom promotion benefit associated with this program.
Canson also helps your effort by adding value to key items like Canson Bristol. Canson Bristol contains 33% more sheets and each carton includes a shelf dangler to help bring this value to your shopper's attention. The Canson BTS end cap features the best-selling Bristol sizes as well as all the other BTS faves, and is easy to order. You get signage and shelf talkers to help create the professional look and visual impact that attracts consumers. MacPherson's offers the Canson BTS end-cap at 50/40% drop ship and you can add full cartons of any other Canson, Talens or Arches brand items to receive freight on the entire order.