Now with 85 colors – High Flow becomes the largest range of ink-like, professional acrylics available. High Flow Acrylics behave like ink, but are acrylics and can go from brush to refillable marker or from dip pen to airbrush and more. From fine line detail work to broad strokes, High Flow Acrylics lends itself to a wide range of techniques, and artists. The line includes natural earth colors, core colors, Iridescent colors and Fluorescent colors available in 1 oz., 4 oz. and 16 oz. bottles. Also available are four sets: a 10 Color Set – Assorted Colors (953-0), a 10 Color Set – Transparent Colors (954-0), a 10 Color Set – Drawing Set (964-0) and a Marker Set (959-0). Already one of the most versatile paints we offer, this expanded palette will help more artists than ever find a use for these ultra-low viscosity acrylic paints in their studio.
To learn more, click here.
This Month We Highlight Some of our Articles that focus on Ink-like Painting!
High Flow Acrylic Application: Pens and Markers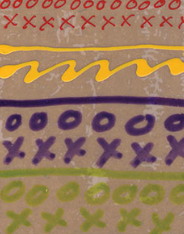 "When using pigmented paints in pens (quill, technical, ruling, or calligraphic) or markers (daubers, nylon tips or sponge mops), the number one deciding factor in the fineness of line is pigment particle size."
To read the full article, click here.
Markers, Mops, Daubers and GOLDEN High Flow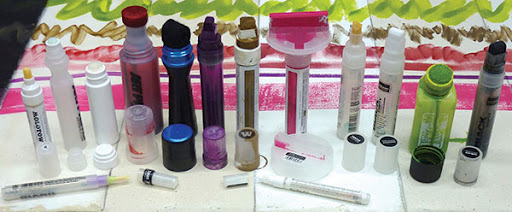 "Artists now have the ability to draw with a professional acrylic paint made in an ink-like consistency to work with all these new tools and more. GOLDEN High Flow Acrylic navigates easily from brush to refillable marker or from fountain pen to airbrush and more."
To read the full article, click here.
Join Golden Artist Colors on Social Media!
You can rewatch favorite videos and find new ones on all of our social media channels.
Facebook
Golden Artist Colors
Instagram
@goldenpaints
YouTube
GoldenPaints
Vimeo
Golden Artist Colors
If you have any questions about any of the above information, contact your MacPherson Sales Representative.